Alex McDonald established NAMAGRI in 2008. The initial focus for Namagri was in the farming related business. But since then, Namagri has grown.
They bring a skilled and professional service to the bush encroachment, wildlife, auction, property, and aviation business in Namibia. Alex has a background in auctioneering, which started 20 years ago. He was the first to arrange auctions of farms and commercial properties in Namibia.
Alex's love for wildlife was also a deciding factor for incorporating wildlife into their daily operations. Namagri became the official agents for Robinson Helicopters in Namibia. Alex is a qualified pilot, passionate about aircraft and aviation.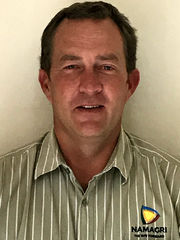 Alex McDonald